Our Benefits
We offer private and personal therapy with your own licensed therapist through Skype, Facetime or email. Our services include online therapy, coaching and relationship counselling.
FULLY LICENSED
Our clinical team consists of fully qualified & licensed therapists, psychologists and a psychiatrist. The diversity of our team allows for a wide range of issues to be addressed. You can find the right therapist for you by starting with a free consultation.
WORLDWIDE AVAILABILITY
Our online therapists work from locations around the world, meaning time differences are not an issue. Our colleagues are based in the US, Europe, Asia and Australia. So no matter where you are, we can always find a therapist near you.
IMMEDIATE HELP
Help is available whenever you need it. There is no waiting list. To find out if online therapy is right for you, start with a free consultation.
PRIVACY PROTECTION
To ensure your privacy, we use the latest security technologies, such as SSL, encryption and two-step authentication. There is also the option of a completely anonymous consultation, which also starts with a free session.
THE DETAILS
SIGNING UP
To sign up, we ask you to first fill out the contact form (below) to start your free consultation. You decide how and when this session takes place. You can use Skype, Facetime, WhatsApp or email.

This free consultation will be used to assess your situation and answer any questions you might have. Our therapist will then explain their approach to your treatment and give you an outline as to how many sessions you may need.

Your treatment plan will be drafted collaboratively between yourself and your therapist which can be adjusted, paused or stopped at any time. You will stay in charge of your treatment and therapy throughout the process.
PRICE OF SESSIONS
You can start with a free, 15-minute consultation to find the right therapy for you.

After your initial session, you can start the full, online-therapy sessions (45-minutes) which cost €95.

After each session you will receive an invoice which needs to be paid before the next session can take place. For a no-show (or later than 24- hours cancellation), we charge 50% of the session fee.
REIMBURSEMENT
Depending on your health insurance and specific package online therapy might be reimbursed. To confirm that the therapy can be reimbursed we recommend you contact your health insurer/ your health insurance company.

If you have travel or expat insurance, or are self- employed or if your employer allows, then the costs of therapy may also be tax deductible.
OUR SERVICES
Our therapists are able to provide support for a wide range of mental health issues, such as depression, anxiety, trauma, stress, burnout, relationship and work-related problems.

We use evidence-based techniques like Cognitive Behavioural Therapy (CBT), Schema Therapy, EMDR, solution-focused therapy, positive psychology, ACT and Mindfulness (MBSR/MBCT).
THE TEAM
Our team of licensed online therapists speak fluent Dutch & English and are based around the globe.
This allows us to offer the highest quality of online care wherever you are.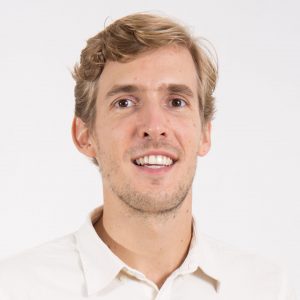 NIEK ROSENS, MA & MSc
Online Psychologist (Gz-psychologist/BIG-registration) & Founder of psycholoogopafstand.nl
Niek has worked among various international institutions with adults and children. His heart is in positive and motivational treatment techniques such as Solution Focused Therapy, Positive Psychology and Mindfulness. He works from different locations in Asia and Europe. Niek speaks fluent Dutch and English.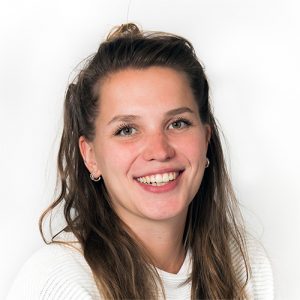 STELLA VAN SCHAIK
Clinical Coordinator
Stella has worked among various international institutions with adults and children (from Thailand to the Netherlands). She is responsible for organizing and overseeing the daily activities and is often the first point of contact for our new clients.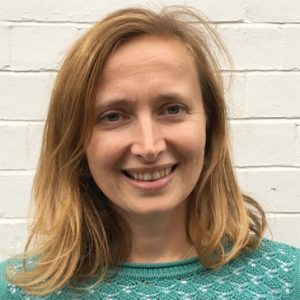 HELEEN BEGHEYN, Msc
Online Psychologist (Gz-psychologist/BIG-registration), Cognitive Behavioural Therapist VGCt & EMDR-therapist
Online therapist Heleen has worked with various mental health care institutions with various disorders such as anxiety, trauma, depression and psychosis. She works primarily with cognitive behavioural therapy, but also has experience with EMDR and schema therapy. She is currently working from England and speaks Dutch & English fluently.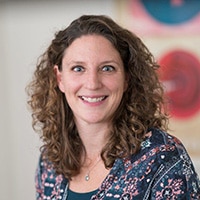 NYNKE JACOBS, MSc
Online Psychologist (Gz-psychologist/BIG-registration), Licensed Cognitive Behavioural Therapist (VGCt) & EMDR Therapist
Nynke has extensive experience in working with children, youths and adults. In addition to developmental disorders (ADHD, ASS, learning disabilities) she is experienced in the treatment of anxiety, obsessive compulsive behaviour, depression, burn-out, trauma, relationship counseling and eating problems. She uses cognitive-behavioural techniques, as well as EMDR, mindfulness and ACT. Currently she works from Australia. Nynke speaks fluent Dutch and English.
KITTY RIEDEWALD, MSc
Online Psychiatrist, EMDR Therapist & Cultural Transformation System Therapist
Besides pharmacotherapy and psychiatric research, Kitty also provides insight psychotherapy, SPSP and EMDR. Her focus is transcultural psychiatry: culture and psychiatry. Culture in the broadest sense of the word. She has her own practice in Amsterdam and Amstelveen. Kitty speaks fluent Dutch and English.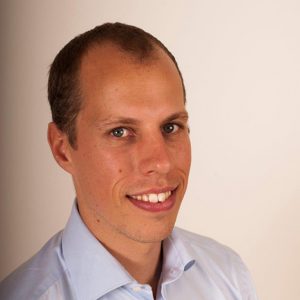 ANNE Geert SMITH GEERT, MSc
Online Psychologist (Gz-psychologist/BIG-registration)
Anne has extensive experience in the treatment of depression, anxiety, trauma, stress, relationship problems and coercion. He works with CBT (cognitive behavioural therapy), ACT (Acceptance and Commitment Therapy), Mindfulness, Schema Therapy, EMDR, and Insight Solution Giving therapy. He is currently working in Paris and speaks Dutch and English.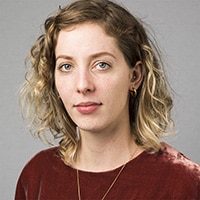 ANNICK SCHUR, MSc
Online Psychologist (Gz-psychologist/BIG-registration) & EMDR-Therapist
Annick has extensive experience in the diagnosis and treatment of various psychological issues. She adjusts the treatment to you as an individual. She will analyse your concerns as thoroughly as possible by looking at you as a person, at your environment and at your history. Although therapy can be confronting, she tries to put you at ease as much as possible. Annick is broadly trained but specialises in cognitive behavioural therapy, relationship counseling and EMDR. She works from France and speaks Dutch and English fluently.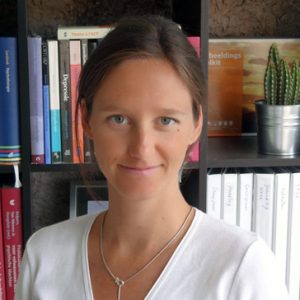 MARYS BAKKER, MSc
Online Psychologist NIP & Cognitive Behavioural Therapist AFTCC
Marys is an expert in the field of panic and anxiety complaints, trauma, relationship counseling, stress, depression and autism. From a solution-oriented approach, she uses CBT, ACT and motivational interviewing. She guides both adults and young people. Marys has been living and working abroad since 2012, so she knows both how fun and difficult it can be. Therefore, she also offers guidance to people who have difficulty integrating into a new country or suffer from homesickness. She currently works from Costa Rica. She speaks fluent Dutch, English and French.
We also have online therapists based in Curaçao, USA, France, Spain, Switzerland, Dubai and Australia.
Start with a free online consultation to find out which therapist would suit you best.
Contact
Complete the form below to schedule a free consultation in Dutch or English and/or get your questions answered. You can also send an email to info@psycholoogopafstand.nl

Read here about our registration process and fees.